LATEST NEWS OF ALIVE™ MASTURBATOR
Automatic Male Masturbation Cup
2021-06-15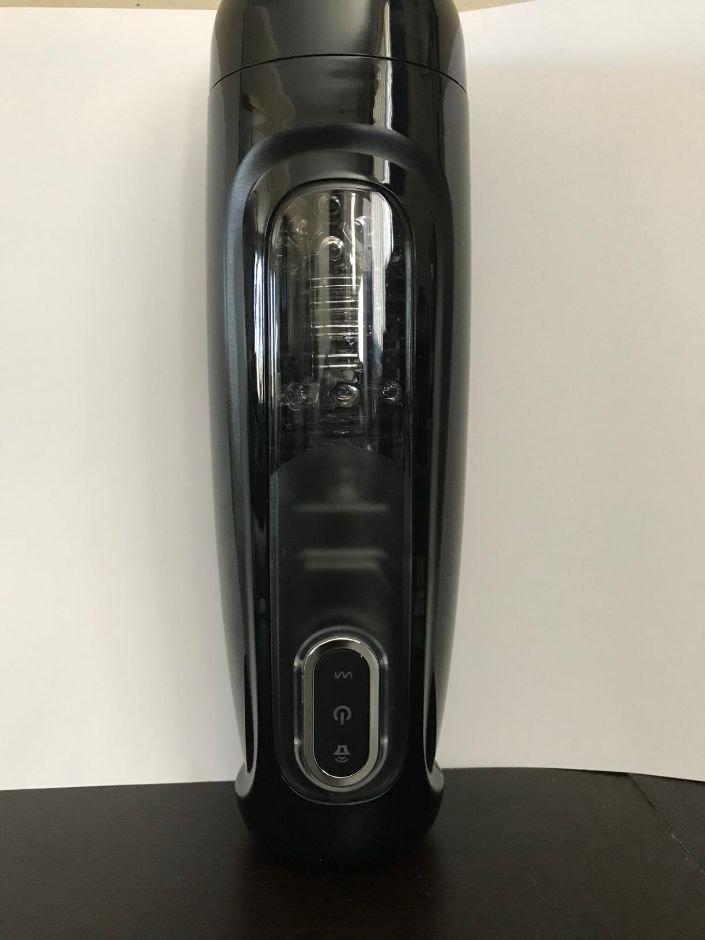 Men can use automatic masturbation cups to make getting sexual pleasure easy. These easy-to-use cups include comfortable inside sleeves and multiple settings.
They accommodate all penis sizes and erection strengths, making them ideal for those who struggle to get or keep one. These products also contain lots of water-based lubricants to make climax simpler.
The nice-looking and authentic inner design
Many men are very careful when choosing their stroker. They want something little to clutch and touch on their privates for intense pleasure. Soft and easy to clean with water or lubrication. Top strokers have these traits.
Masturbating relaxes, relieves stress, and feels good. Masturbation can become addicting, so be careful. Only a doctor should recommend it. If you use a male pleasure device often, ask your doctor for advice.
Strokers are special devices used for pleasure. They have vibrations and patterns that stimulate sensitive areas of the penis, making it feel like a hand is stroking it. Strokers are helpful for men who can't do hand masturbation because of a disability or injury. They are also popular among those who enjoy oral sex or have physical limitations. Some strokers have realistic designs with bumps and simulated vulvae to make them feel more real. Some strokers can even be motorized and speed up on their own.
The sleeve can be taken off easily and is simple to clean.
Automatic male masturbators are devices that can enhance the pleasure of your penis. But it's important to use water-based lube. Water-based types are safe to use with sex toys and won't harm them. Also, clean the sleeve often with antibacterial soap or toy cleaner. Rinse it after each cleaning and let it dry completely before putting it back in its case.
Automatic self-pleasure gadgets come in numerous varieties. So, choose one that meets your budget, has the desired features, and has the vibration levels you want. To maximize your purchase, conduct your research.
Men love to self-pleasure more with the Alive sex toy. Alive, a sex toy with vibrations, movements, and remote control via the Feel Connect app, is intriguing. It provides unmatched pleasure.
There are seven different thrusting and spinning modes.
Rotating sex toys make self-pleasure more enjoyable. Their spinning feature adds a new dimension to mechanical enjoyment, and many models vibrate.
Each toy company has its design, but most have a soft inner structure that feels like real skin. The toy's realistic texture comes from this artificial or super skin. These features allow men to interact more closely with toys.
Different-sized male sex toys are available. They're good for beginners because they have different pleasure patterns. Use lots of lubrication for these products to work well.
Most companies recommend using water-based lubricants with their products, but you can use other seductive liquids. Use enough lubricant to leave some in case the motor starts moving forcefully against your penis and causes pain.
Realistic Textured & TPE Material looks and feels real. It's TPE.
This male masturbator has a TPE inner sleeve with small tentacles like oral stimulation. This product massages sensitive nerves around your penis for maximum pleasure, like oral stimulation. To improve your experience, use water-based lubricants.
Sensuality can prepare your body and mind for intimacy, so add it to your solo playtime. TPE feels more natural than silicone and bends easier. TPE is skin-friendly and safe. It's stretchy enough to fit most penis sizes.
TPE resembles plastics and rubbers. It's cheaper than silicones and natural rubbers and safer because it doesn't cause allergies. TPE is a biodegradable material from well-managed Asian forests. However, improper care can cause moisture absorption and odours.
A better doll will last longer and provide a more realistic experience, but beginners may prefer a cheaper one until they can afford a better one.
Simple words: Easy to keep clean.
It would help if you cleaned your masturbation toys regularly. Like a stroker sleeve, a high-quality male masturbator's soft sleeve is easy to clean. It will keep your sex toy clean while masturbating. Some sex toys have a smooth soap-cleanable coating.
Before using sexual robots, consult a doctor and use lots of high-quality lube to avoid discomfort or injury. That said, real stroker reviews list the top automatic masturbators for men.
DISCOVER ALIVE ONE™