LATEST NEWS OF ALIVE™ MASTURBATOR
Automatic Penis Stroker
2019-09-07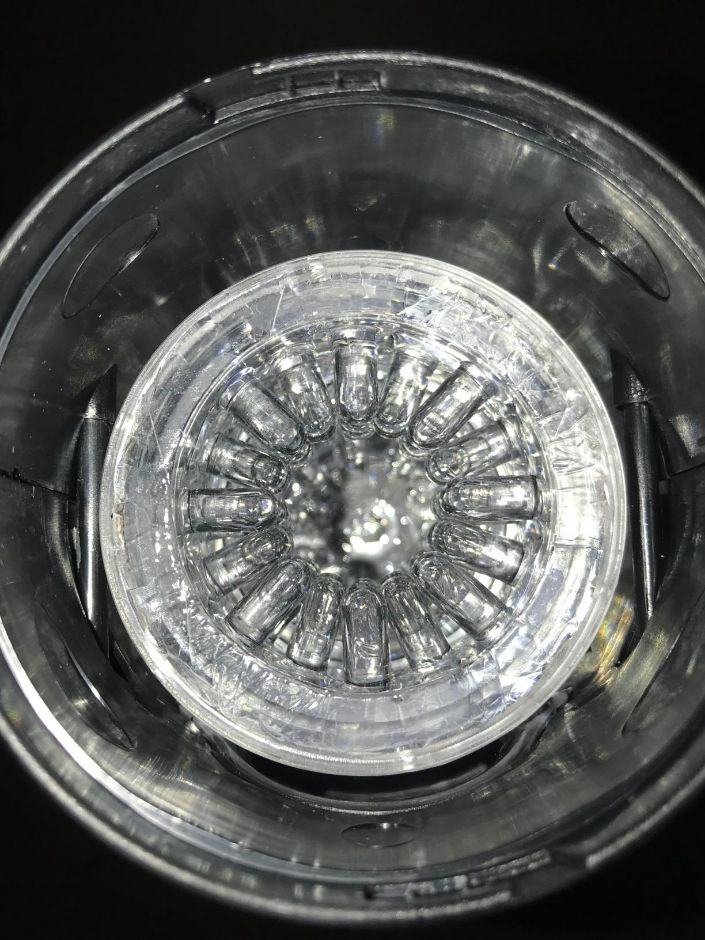 Automatic Penis Stroker
Automatic penis strokers offer a convenient way to enjoy an intimate moment without needing your hands. The penis strokers are designed to be used without needing your hands. Their powerful motors massage your penis for extended periods. Guaranteeing complete satisfaction.
These devices offer many features and options. These include simplified control, toy-to-toy interactivity, and mobile control. They're perfect for those far away from their partners. They are also ideal for those who wish to enjoy remote sex sessions.
Realistic inner sleeve
Contracting rings on an automatic penis stroker's inner sleeve massage external nerve endings. The ring massages the internal nerve endings for maximum stimulation. This toy stimulates superficial nerve endings for an unforgettable orgasm.
Lubricants enhance sensations and add realism to the play. Most auto-male masturbators work with lubricants and have different flavors.
These automatic male masturbators have multiple vibration modes. Mobile app control for a deep suck or light touch. Interactive content makes long-distance play even more immersive.
Experience the ultimate male masturbator with Alive sex toy. One of the most advanced automatic male masturbators available. Its dual motors maximize your pleasure. Its SDK lets you customize vibrations according to individual tastes.
Detachable cup
This automatic penis stroker features a detachable cup. It is designed for easy cleaning and drying. Plus, it's latex-free and has a travel lock. It is also latex-free and equipped with a travel lock to keep it secure when traveling.
Unlike some auto masturbators, this one is remarkably quiet. It barely makes any sound! That means you can use it 24/7 in complete privacy. Without anyone around knowing.
This toy offers a realistic 3-D tunnel with spiraled ridges for an authentic sensation. Plus, it's filled with granules. This creates friction for even greater stimulation.
It has five speeds and ten thrusting modes. Offering many combinations to enjoy. Simply short-press the button to switch between different settings. Then you can switch between different settings.
Ten thrusting modes
Automatic penis strokers (electric male masturbators) are highly-addictive masturbation toys that use powerful motors. Stimulate nerve endings around the penis with each stroke. They have multiple vibration modes and compression functions. They also have a speed control for convenience.
They boast features like interactivity and mobile control. These features can enhance the experience even further. Connecting to interactive content like music or pornography videos adds realism. The video is a great way to add realism.
These toys are suitable for solo and shared play. They allow you to switch between intense or gentle strokes for an exciting experience. Many models include "Edging," which intensely stimulates your penis for a few seconds before stopping to rest. The penis is then stimulated so that you can rest.
Powerful male masturbators offer more power than manual ones. Their high-speed motors make them perfect for longer orgasms. Plus, these devices typically run on batteries and require minimal cleaning. Making them the ideal choice for couples on a budget.
Easy to clean
Male masturbators are particularly prone to moisture and bacteria. So cleaning them regularly is important. The most common materials used are TPE, TPR, or polyurethane.
Cleaning toys doesn't need to be a time-consuming chore. Using industry-machine cleaners on them will save you both time and money on maintenance, especially for sex toys that ejaculate into. Cleaning doesn't have to be an overly tedious process, either. Just a quick rinse with some industry-machine detergent will do wonders.
Another benefit of this auto penis stroker is its detachable cup, making for effortless cleaning. Simply remove the inner sleeve, thoroughly clean it, and replace it with no necessary tools.
It boasts ten thrusting modes and a telescopic feature, offering multiple stimulation options. This makes it the ideal sex toy for various sexual encounters.
DISCOVER ALIVE ONE™