LATEST NEWS OF ALIVE™ MASTURBATOR
Automatic Penis Stroker Review
2022-08-08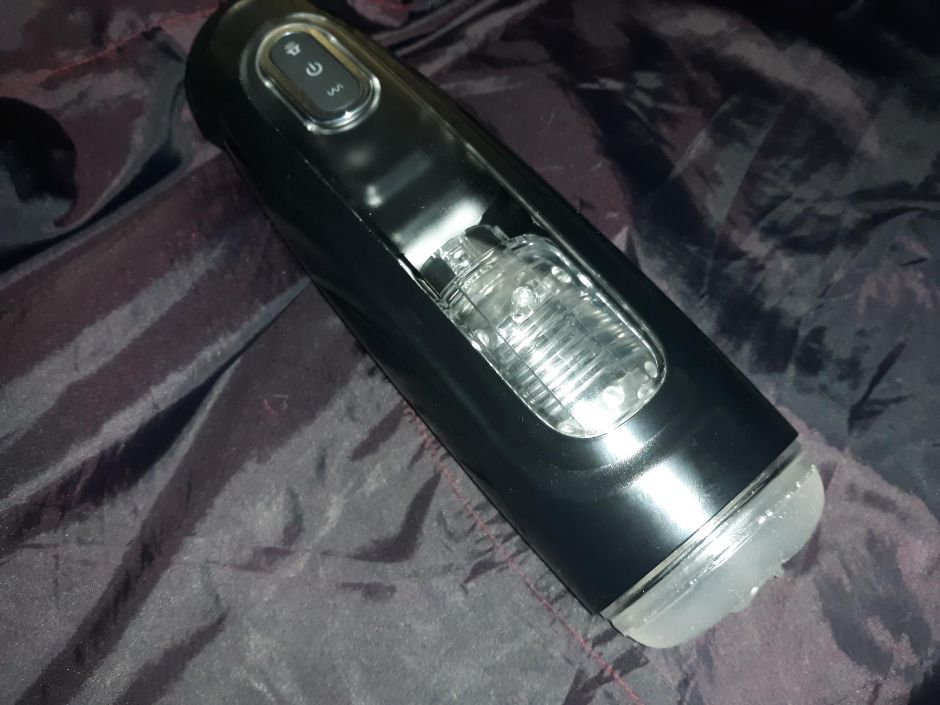 If you want to impress your partner, buy an automatic penis stroker. However, if you are not sure about its quality, you can always try out a toy penis stroker first to see if it works. There are many brands and models, but we will focus on the Alive masturbator , Kiiroo KEON, Lovense Max 2 and Lovense XP2 that are available in the market.
Alive masturbator
If you're in the market for an automatic penis stroker, you might want to consider the Alive masturbator . This automatic penis stroker comes with all of the benefits of conventional masturbators, such as its extensive vibration. Moreover, you can select between a penis shaft massage and a wave-like motion in the glans. It also has a convenient control interface.
The Alive masturbator is designed for solo use, but can also be used by two people. It has a key lock that prevents it from starting on accident when placed in a trunk or pouch. This makes it safe for travel and storage. The fun factory has also included an instant off feature, as well as a charge level indicator, so that you can get the most out of your experience with the Alive masturbator .
The Alive masturbator has an opening that is about 1.5 inches in diameter. You can also use it while sitting or lying down. It has eleven speeds and vibration patterns to cater to different tastes. Aside from being a great sex toy, it's also portable. As you can see, it works great in the bathroom! In addition, it is completely noiseless, making it a perfect choice for travel.
The Alive masturbator is 100% waterproof and has an easy-to-clean reservoir at the end. It also has a long battery life. The Alive masturbator is an excellent choice for men who are looking for a convenient, effective penis stroker. And it has many other advantages, too! You can enjoy the thrill of a high-quality orgasmic aid while maximizing your sexual satisfaction.
Kiiroo KEON
The Keon comes with a variety of settings so that you can customize your experience. You can choose between manual and interactive modes to control the speed and length of your stroke. You can also choose between two different shades of lights. The app even lets you control the speed and depth. In addition, you can pause and adjust the stroke length. The Keon is an excellent option for anyone who wants to improve their penis sex game.
The sleeve is made from 100% TPE, a soft rubber-like material. The inside sleeve features spiral ridges that make it feel amazing when used. It turns on and off quickly. Like the Feel Stroker, the Keon is lightweight, weighing only 10.5 ounces, while the Feel stroker weighs more than 28 ounces.
This automatic penis stroker comes with a variety of sleeve options. You can even purchase a feel stroker separately. This is designed to replicate realistic sensations. Unlike other automatic penis strokers, the Keon comes without lube, so you can choose the right one for your needs. You can find a perfect fit for your erection and get pleasure as soon as possible.
The Kiiroo Keon comes with RealFeel, a stroker from Kiiroo. It is different than the Fleshlight, but it is very similar. The overall shape, the vacuum screw cap, and the removable inner section are all identical. It will give you a powerful and intense experience. And you can use it as often as you want!
Kiiroo Onyx Plus
The Kiiroo Onyx+ automatic penis stroker is an interactive male masturbator that simulates the sensation of intercourse. The device has 10 rings that expand and contract around your penis, simulating the sensations of intercourse. The toy uses a touch-sensitive trackpad that lets you change the vibration patterns. There are three modes: Interactive, Manual, and Automatic. You can also pair the device with your favorite webcam star and enjoy the experience of an immersive erotic experience.
The Kiiroo Onyx+ is compatible with a wide range of devices that support Feel-Technology. It has a built-in charging cable and should last an hour of use. The motor is much quieter than its predecessors. The device requires a smartphone to connect with the app. The device has a Bluetooth connection. It can also be used in manual mode or with a computer.
The Kiiroo Onyx Plus is a great option for beginners. The motor runs almost silently on the highest setting. Ten contracting rings within the shaft mimic the sensation of vaginal, oral, and anal sex. The device is USB rechargeable and is quiet even on its highest setting. This device is perfect for couples, and it can be used by one person or by several people.
Users can control the speed and intensity of the strokes with the device's multifunction button. Users can choose to use manual or automatic modes, depending on their needs. The Onyx+ can reach up to 140 strokes per minute. The device is controlled by pressing a button on the device's power cord. A quick and easy manual mode can be selected by pressing the main power button.
Lovense Max 2
The Lovense Max 2 automatic penis stroker offers reliable connectivity through its downloadable smart phone app. This penis stroking device comes with exclusive features such as improved motors, more powerful vibrations, and improved sensors. Whether you want to play discreetly or go for a long distance play, the Lovense Max 2 is the perfect solution. It also features a battery life of over two hours and USB charging capabilities.
The fleshy sleeve of the Max 2 is made of TPE, which is a platinum-cured liquid silicone rubber. It is a highly porous material and should be used with water-based lubrication. The toy's interior also contains small nubbins, which mimic the transverse ridge structures of the vaginal wall. You will not experience awkward bending or a stinging sensation when using this penis stroker, which makes it an ideal choice for people with allergies to chemicals.
The design of the Lovense Max 2 automatic penis stroker is simple and straightforward. It is made from a high-quality plastic and comes in a white color. It is easy to use, and you can enjoy a vaginal sleeve to complete the experience. The Max 2's adjustable settings give you control over strokes and contractions. The deeper you press the button, the more intense your experience will be.
Another drawback to the Lovense Max 2 is the noise it makes. While you can't really do anything to avoid the noise, you'll need to accept this fact if you want to enjoy the experience. If you're using it in a public place, make sure there are no neighbors or children around. Otherwise, you can listen to music while you're using the Lovense Max 2 automatic penis stroker.
Quickshot Launch
When it comes to automatic penis strokers, there are a lot of different options to choose from. Some are fully automatic while others require manual operation. A mechanical device can be a good choice if you're looking for something simple. You can customize the speed and length of the stroke with different settings to meet your needs. Some even come with a voice function that you can activate with the push of a button.
A high-tech automatic penis stroker is one of the latest products on the market. It synchronizes with several other products, including the Kiiroo Titan and the Pearl 2. The Lovense Max 2 offers an amazing experience. It can mimic 250 pumps per minute and is compatible with a smartphone. The penis stroker features enhanced vibration settings through a centralized motor, improved materials, and an enhanced app that syncs with online porn content.
To use the automatic penis stroker, you must be bare-kneeved, and then drop some lubricant into the cup of the device. Then, use the automatic penis stroker to push your penis through a pussy-like entrance. The automatic penis stroker has 10 exciting speeds. You can select your favorite or experience all of them at once. You can register your device directly from the manufacturer's website, or ask a retailer.
The Male auto stroker has a soft rubber or elastic opening that simulates a vaginal sensation. Its spiral clip design delivers powerful stretch and contraction. You can even use it during the coldest winter months. It's made of high-quality TPE material, which makes it a durable, convenient choice. It's easy to clean, too. Just rotate the inner tank and apply talcum powder to the inside. It can be easily returned to its fuselage after use.
DISCOVER ALIVE ONE™