LATEST NEWS OF ALIVE™ MASTURBATOR
Best Male Masturbation Machine For You
2022-11-03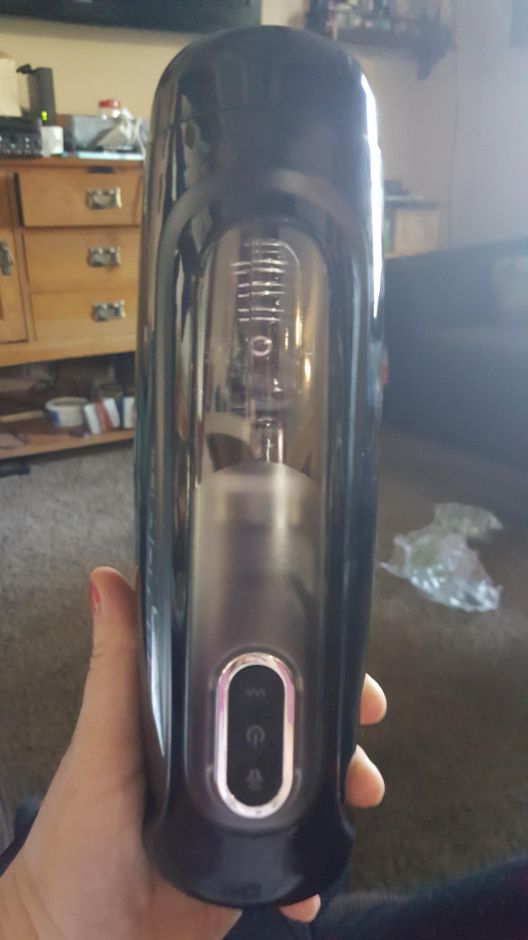 If you're thinking about buying a male masturbation machine, there are a number of factors that you should consider. While a manual machine requires you to lift and manipulate a handle, an automatic one makes the process smoother and faster. There are also virtual reality machines, which require you to connect with a smartphone app or a VR headset.
Kiiroo Keon
The Kiiroo Keon is an interactive male masturbation machine with customizable settings for speed, tightness, and suction. You can also control the duration of your sessions. This product is also great for long distance relationships and for individuals with disabilities.
The Keon is more comfortable than its predecessors and has a sleek and slim design. Its design allows you to reach the buttons and controls with your thumbs. It also has a battery. If you plan to use it for hours on end, it's best to charge the device when not in use, as it can be very frustrating when it runs out of power mid-masturbation.
The Keon has touch-sensitive buttons on its side, so you can adjust the speed and depth yourself. The four buttons on the Keon also allow you to customize the settings. You can also download a free app called Feel Connect 3.0 to control it with your smartphone.
Another feature that sets the Kiiroo Keon apart from its competitors is its speed and depth control. The Keon can generate up to 230 strokes per minute, and it's not limited to just one speed. It can be adjusted to four different depth settings, so you can enjoy a variety of sensations.
The Keon is easy to use and setup for long distance remote control. All you need to do is download the FeelConnect app for iOS or Android and add the user in 'Partners.' From there, you can use the app to control the Kiiroo Keon from afar.
Alive masturbator
The Alive male masturbator is a second-generation model of the original Cobra Libre, a popular male masturbation machine. It features a sexy, longer pleasure channel and two powerful motors for an intense experience. It looks and feels noble, and is available in a choice of two colours. It is also quite compact.
The Alive masturbator's canal is 3.15 inches deep, has a diameter of 2 inches, and a length of 5.79 inches. Because of its waterproof design, it can be cleaned with soap and water. It is also sterilisable using a 10% bleach solution.
The Alive masturbator is designed for single use, but it can also be used with a partner. Its compact size makes it easy to conceal. It can be stored under shirts or in a drawer. Although it has a few limitations, it is a great choice for many users.
The Alive masturbator can be used sitting or lying down. The device starts at a medium level of vibration and can be adjusted to an intensity that suits your preferences. It has 11 strong vibration settings, including pulse and random modes. The intensity is highly adjustable, and the device can be used multiple times.
The Alive masturbator uses a rechargeable lithium polymer battery. It has two metal electrodes on the back of the toy, and the charging cable clips onto these. This is also a USB connector, so it can be charged with your PC. You can check the battery level by clicking the two buttons. When the battery is fully charged, the buttons will illuminate and go out.
Lelo F1s V2
The LELO F1S V2 male masturbation machine is a male masturbation device with a window that lets you see the device inside. The window also lets you control the device from your phone. The device measures 5.5 inches long and 2.8 inches around. Its insertable part measures 4.5 inches in length. The elasticity of the silicone sleeve is high, and it can wrap around the penis completely.
The LELO F1S V2 male masturbation machine features an open-source software, giving you full control over your experience. You can choose from four preset modes and 7 vibration patterns to create the perfect experience. This machine comes in a sturdy cardboard package and weighs just over three hundred grams.
The Lelo F1S V2 male masturbation machine comes with an instruction manual. The manual explains how to use the device and how to clean it properly. The manual recommends using Lelo's recommended cleaning solution, which is also included with the device.
Another feature of the LELO F1S V2 is the pulsating sonic waves. These waves stimulate the penis and cause vibrations in it. The device is waterproof, which makes it easy to clean.
Fun Factory Manta
The Fun Factory Manta is a male masturbation machine that features a unique design. Its body consists of two flexible wings that wrap around your penis. The wing tips open and close like a pincer and are ideal for different girths. The device is 18 cm long and 5.2 cm wide. It is made of high-quality silicone and ABS plastic. This makes it ideal for both solo and partner sex.
The Fun Factory Manta comes with a red magnetic charger that plugs into a USB wall adapter or computer. It can last for up to two hours on a single charge. The device has been thoroughly tested in three different modes: oral sex, masturbation as a stroker, and PIV sex.
The Fun Factory Manta male masturbating machine comes in the typical Fun Factory packaging. The packaging is quirky and cute, but the Manta is made to be durable. It also comes with a USB charging cable and manual. The Fun Factory Manta is made of silicone and ABS plastic and is body-safe. It is also waterproof, so it can be used even in the shower.
The Fun Factory Manta male masturbatory machine is specifically designed for male use. Its compact design makes it easy to grip. It is made of durable material and has prongs that are firm yet flexible. It also has ridges on the prongs that are flexible and easy to use.
Nexus Revo 2
The Nexus Revo 2 is a male masturbation machine that features a prostate stimulator. It is designed to provide deep and intense stimulation to both partners during masturbation and sex. The probe has a special shape that mimics a man's internal anatomy. It is covered with silicone, forming raised bumps that stimulate both the rectum and the perineum. The Nexus Revo 2 comes with two speeds, which will help you find your preferred level of stimulation. The machine is also equipped with a remote control that controls the vibrations of the head.
The Nexus Revo 2 features a powerful motor and a rotating prostate massager that can produce deep, satisfying vibrations. It has a 3.5-inch shaft and a total girth of four inches. It also features a special perineum massage mode.
Another great thing about the Nexus Revo is its durability. It is waterproof and has a long battery life. It is also easy to clean. You can use a toy wipe or a small amount of soap and water to clean it. If you have any problems with your Nexus Revo, you can get a replacement with the 1-year warranty. You can also repair the device by using a metal rod of similar size and glue.
If you are looking for a quality male masturbation machine, you should check out the Nexus Revo 2. It features high-tech massager technology and a luxurious design that will make you feel like a pro. It is the perfect size for prostate pros, with a full girth and ample girth. And you can use it either solo or with your partner.
Fleshlight Quickshot Turbo
The Fleshlight Quickshot Turbo male masture machine is a powerful male masturbation machine that has a variety of different stimulators and features. This device has over a dozen different stimulation settings and is designed for a variety of different purposes. You can use this device for foreplay, oral sex, or solo pleasure. The Quickshot's two separate ends make it easy to manipulate the device while working both orifices. The see-through design also helps you keep the machine discreet.
Another feature of this device is that it can work with guys as long as four inches. While this feature may be a bonus for guys who are larger than that, you should be aware that it might not be suitable for men with smaller penises. However, it is useful for guys who are taller or who want to make their orgasms last longer.
The Fleshlight Quickshot Turbo comes with various settings for the duration of the session. You can select the speed and the length of the stroke. The device also comes with a universal mount for your smartphone. You can find more information about this device by searching on the Internet.
This device is designed for hands-free stimulation and is smaller than the original Fleshlight. It is also easy to clean and dry. You can use it as a supplementary male masturbation aid or as a solo masturbation device. As an open-ended device, it is easy to clean and can be wiped clean with a damp cloth. Just be sure to dry it completely before re-packaging it.
If you are interested in finding the best male masturbation machine for you, then you've come to the right place. There are so many choices out there, and it can be hard to know which ONE to choose. So, in this article, we're going to look at some of the most popular options on the market.
Finding the Best Male Masturbation Machine For You

Fleshlight device is ONE of the most popular male masturbation machines on the market. It offers a new visual element to male masturbators. With a clear case and a see-through cap, the Fleshlight device enables you to view the insides of the Fleshlight in a new light.

As with all Fleshlight products, the device is also non-anatomical. Although it is a great tool to use alONE , it is also an ideal sex toy for couples.

The device has an 8.5-inch insertable length, which makes it ideal for cumming quickly. However, the genitals ared so they may not be appropriate for people who prefer a smooth cumming experience.

Fleshlight has a reputation for producing high-quality sex toys at affordable prices. In addition to the device, Fleshlight has a full line of products, including the device sex toy, Flight Pilot and male masturbation Vantage. These masturbators are available in many different colors ands.

The device Lady Crystal has all the features of the device series, but in a smaller, more affordable package. This sex toy is great for both oral and penetrative sex.

The device Lady is also available in frosted transparent finishes. Unlike the other Fleshlight products, the device Lady uses a SuperSkin sleeve, which is phlatate-free.

Overall, the device Lady is a nice addition to the Fleshlight line. Its small size means that it is easy to keep around, but it doesn't offer the same feeling as the larger, full-size Fleshlight.
Pocket pussy

The Pocket pussy is a hands-free sex toy that is designed to offer an intense orgasm experience. It is a versatile toy that can be used alONE , as well as with a partner. Using an app, you can control the suction and vibrations.

You can download the Pocket pussy app to your mobile device. This allows you to sync your toy with other Alive ONE toys, as well as design custom vibration patterns. There are three different vibration speeds and three contraction modes.

When you first start using the Pocket pussy, you may find it difficult to control the vibrations. At first, it may seem overwhelming, but with practice, it will get easier. In fact, it can be a lot of fun.

With the Alive ONE app, you can sync the toy with your voice, which means your partner will be able to interact with you while you are masturbating. It's a great option for long-distance couples.

If you want to use the Pocket pussy without your partner, you will have to use the downloadable app. The instructions are not as clear as they could be. Some users had to do a bit of research to figure out how to use the device.

You should clean the Pocket pussy after every use. This is important to ensure that you are not infected with microbes. While cleaning, be sure to swish water around the toy to ensure that it is completely clean.
male masturbation device

The male masturbation device is an open-ended masturbation toy that has some serious technology. It offers wireless control, a battery-operated option and a variety of sex-inducing features.

The toy itself has a butt orifice, a lady orifice, a reverse corkscrew and a couple of internals. You also get a universal phONE mount and a hands-free masturbator.

Although the male masturbation device is not perfect, it is an impressive product. You can use it for oral sex with your partner or on your own. In addition to offering a variety of features, the product is also affordable.

Using the male masturbation device requires a few simple steps. First, you'll want to charge it. It can take up to an hour to fully recharge.

Next, you'll want to get a good quality lube. Make sure to choose ONE that is -friendly. Otherwise, it might not work.

Lastly, you'll need to set up the toy. Use the index grip on the left side to adjust the stroke length.

For best results, use a quality lube. You might also try some of the optional cleaning wipes for the finishing touch. These will help keep your machine clean and sanitary.

Finally, you might consider getting a storage box for your male masturbation. Having it in a protective case can make your relationship more private. Also, the storage box can serve as an impromptu shelf to store your masturbator and smartphONE .

Alive ONE

Alive ONE male masturbation machine is the result of a collaboration between an adult entertainer and a sex toy manufacturer. The result is a lifelike replica of Alive ONE 's vagina.

It is not an easy toy to use. You have to have an experienced hand. In addition, you need to be able to withstand the pressure that this sex toy exerts. This means that the Fleshlight is not for beginners. There are a few things you can do to help make it easier.

First, you can clean it. It can be easily cleaned with warm water and mild soap. Another option is to use renewer powder. Afterward, you can dry it off thoroughly.

The inner canal of the Alive ONE is 9 inches deep. It is not as wide as other models, so it is good for average-sized guys.

Besides the inner canal, the Alive ONE features three rings, a row of teeth, and a 360-degree pleasure dome. A ribbed section is also found in the interior.

The sleeve of the Alive ONE has a realistic. You can adjust the amount of suction that you want to use. As the sleeve approaches its end, it taper into a tight tunnel.

Alive ONE 's outer shell is made of a hard plastic cup. It feels good in the hand.

If you are looking for an accurate, affordable, and realistic toy, then the Alive ONE is for you.
alive fleshlights

alive fleshlights are unique male masturbation machines that provide a wide variety ofs and sensations. They're easy to use, affordable, and come in a wide range of shapes and sizes. These reusable toys are also handy for love play, ejaculation, and travel.

alive Masturbation fleshlights are the latest innovation in male masturbation products. The range of fleshlights offers a variety ofs to satisfy even the most discriminating taste.

Each alive pocket Pussy has an internal structure that is unique to the toy. This structure is made up of thermoplastic elastomer (TPE) sleeves that have a special. Unlike standard elastomer, TPE is phthalate-free and is much more durable.

To get the most out of alive fleshlights, it's important to clean them after use. A simple wash with soap and warm water is all it takes. You should also be careful when handling them, since they are not lubricated.

alive fleshlights are an essential accessory for men. Their lightweight design makes them great for traveling, and they can be used anytime, anywhere. Plus, they're durable enough to last a few uses.

There are six different types of alive fleshlights available. They include Classic, Softboiled, Hardboiled, New Standard Edition, Silky, and Crater. In addition to their different styles, they each offer a variety of lubes.

The Hardboiled alive pocket Pussy Pack is the most powerful of the bunch. It features harder gel in the internal for more intense stimulation. It also features a thicker material for more durability.
Alive male masturbation

The Alive male masturbation is an automatic male masturbation machine that's been designed to provide a realistic blowjob experience. It's also the world's first artificial intelligence-powered sex toy.

Unlike other sex toys, it uses machine learning to mimic real-world sex movements. The machine learns from users, and can then be adapted to meet their specific needs.

The device has a few buttons, but it can operate in several modes. In addition to the standard stroke, there's also a Fast Edge, which makes short, but powerful, strokes. Another feature is the pause function.

There are ten different patterns to choose from, including four that allow you to use your mouth. You can adjust the speed of the blowjob and change the intensity of the vibration.

Getting started is easy. After you plug the Alive male masturbation into An Alive outlet, you'll want to make sure you apply a little soap or lubricant to the sleeve. This helps prevent friction and irritation.

When you're dONE , you'll need to put the sleeve back into the machine. While the Alive male masturbation comes with a replacement sleeve, you can also buy ONE separately.

In addition to the sleeve, the machine comes with a five-inch long stroking plane. It's also available with a Discreet Alive male masturbation Storage Case.

Overall, the Alive male masturbation is a great product that's worth the mONE y. However, it's not the easiest toy to use.

DISCOVER ALIVE ONE™