LATEST NEWS OF ALIVE™ MASTURBATOR
Choose Automatic Male Stroker
2021-06-15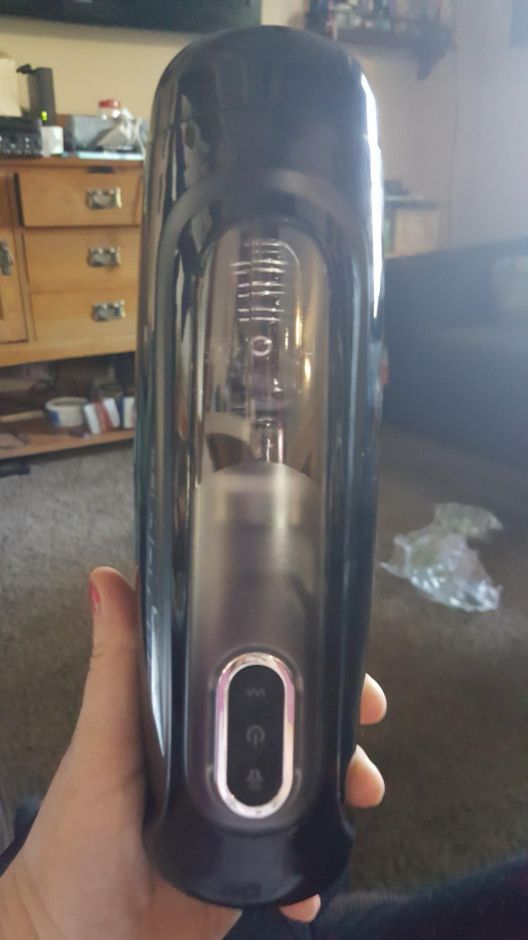 Choose an Automatic Male Stroker For a Hands-Free Masturbation Experience

An automatic male stroker lets you masturbate without using your hands and provides strong stimulation. For added fun, use these toys alone or with someone else. They're more fun with vibrations, suction, and ribbed texture.
These devices are safe for the skin and easy to clean, making them quick and easy to use. They can please the body inside and out with their different shapes.
Things or substances
Choosing the right material for male strokers is crucial because how it feels affects how it's used. Silicone and TPE are popular with men because they are soft and flexible. These materials provide safe body pleasure and are easy to clean. Some models have bumps, ribbing, or other elements inside for extra stimulation. Strong materials like metal alloy or hard plastic give other designs a more solid feel.
Self-stimulating is more enjoyable with different stroker designs. Some devices have shaft and tip openings, while others are designed to fit tightly around a male sex organ. Masturbation is more enjoyable with designs that resemble a mouth, vagina, or stomach.
Vibration, sucking, and thumping enhance pleasure in many strokers. Some have a bumpy inside that feels like real skin, while others imitate female skin's soft and smooth surface for more fun. Most strokers are designed for the penis to go inside, but some with openings on both ends can be used with a partner.
We examined strokers with strong stimulation and simple controls. The Alive male stroker has 10 rotating thrusting modes, a tight inner vagina, a long shape to reach hard-to-reach areas, and is easy to stretch.
This toy's 3-button control pad is easy to use. Turn it on and off, choose from six patterns, and use the quick orgasm mode. Eco-friendly silicone creates the perfect friction in the stroker's sleeve. Lubrication and cleaning are necessary due to its porous nature.
Design means creating something in an intentional and thoughtful way. It involves planning and arranging things in a certain way to achieve a specific goal or outcome.
Unlike masturbators, rotating male strokers do most of the work. Motors move a stimulating sleeve up and down your penis, increasing pleasure. Some have vibration settings for added excitement.
Male strokers have clear designs that allow you to see your penis as it goes in and out of the stimulating sleeve. This gives you visual feedback as it moves between ribbed textures or tight rings, which increases pleasure in your penis shaft.
The control pad is simple to use and has six different patterns. It also has a special mode that can give you an orgasm with just one click. The sleeves that come with it are soft and can stretch. They also have textured surfaces that can stimulate your nerves in a way that you've never felt before.
Easily control how fast it spins. Some models offer hands-free pleasure with adjustable thrusting, suction, and vibration. They are safe for your body, easy to clean with warm water, and have different sleeve textures to suit your taste.
Men can use male strokers for a really enjoyable time by themselves. Some models have vibrations and textured sleeves inside to massage the penis and make it feel better. Other models have motors that make the shaft move and feel good to use. You can use it by itself or add it to sexual activities for maximum pleasure and excitement.
Male masturbators are usually made of safe materials like silicone or TPE. They're strong and easy to use, and they'll give you years of enjoyment. Using lubricants with some of these toys enhances the experience. You can reuse them by washing them with water. After using them, just rinse them and reuse them.
Consider your penis size and movement preferences when choosing a sex toy. People with smaller or thinner penises may prefer a toy with a soft outer cover because it can stretch to fit. If you have a larger penis, look for one with ribbed or bumpy parts inside to make it more comfortable. To make it more exciting, some toys have suction power.
Male masturbators have powerful motors that do the work for you and give you intense pleasure. Some have vibrating functions and extra motors for power. Whatever device you choose, make sure it fits comfortably and securely around your private parts.
Male strokers are a great option for anyone who wants to make their pleasure even better. These toys are simple to use and quickly bring pleasure. They are safe to use with a partner or by yourself as a substitute for a penis. Use high-quality lubrication like silicone or a water-based formula to enhance your enjoyment of this device.
DISCOVER ALIVE ONE™