LATEST NEWS OF ALIVE™ MASTURBATOR
Choose The Best Automatic Penis Stroker
2021-03-15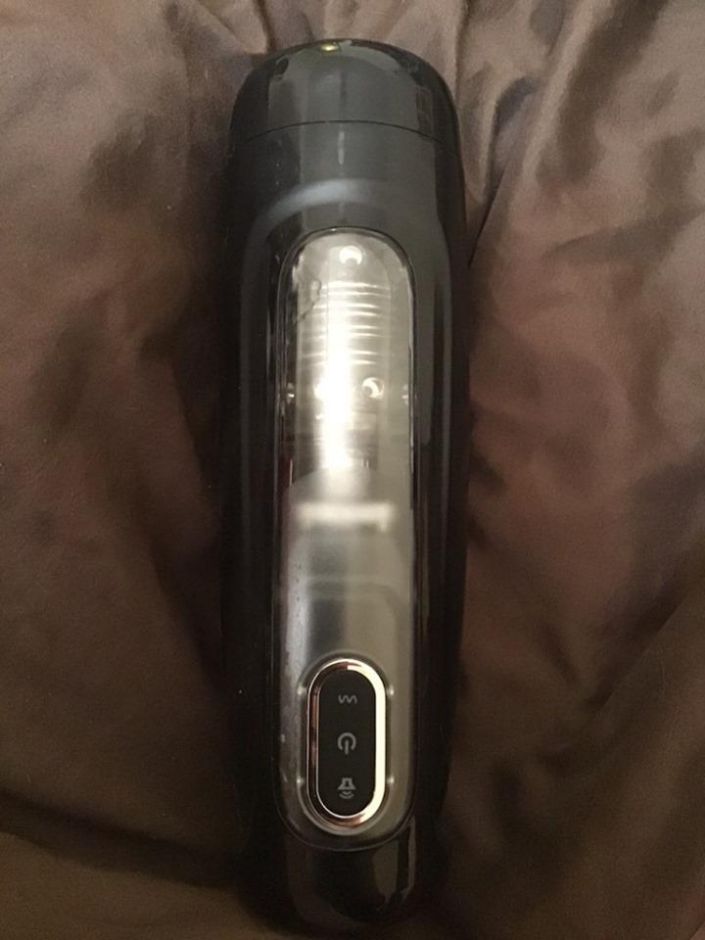 Choose the Best Automatic Penis Stroker
Male masturbators are highly customizable and offer unparalleled versatility. In addition, some come equipped with mobile apps to simplify control further, making them the ideal solution for long-distance couples.
Alive penis Stroker is our go-to pick for automatic penis strokers thanks to its non-intimidating texture and interactive features. Feel Technology compatibility allows it to connect with other toys for real-time interactivity from a distance. In addition, it will enable it to communicate with other toys for real-time interactivity from a distance.
Hands-free masturbation
If you are a man seeking an easy, hands-free climax, consider using an automatic penis stroker. These toys stimulate nerve endings around the ejaculator with gentle, textured strokes. They are perfect for beginners or anyone seeking additional sensations during play. Of course, you should apply water-based lubricant before use for optimal enjoyment!
The skin-safe medical-grade silicone sleeve on this male masturbator feels nice. Stretchy and flexible, it fits snugly around your cock. Its base has a massage intensity adjustment. It's one of the best hands-free masturbators; you may use it alone or with others.
An app-enabled male masturbator offers another great advantage to enhancing play and ease of control. It allows even more options and options to your experience. Some apps even allow two male strokers to connect for synchronized sensations - perfect for long-distance couples. They can still share in each other's pleasure even when apart physically.
Find a quiet area to use a hands-free masturbator and play seductive music or video. Reading an erotic story can help you relax. Practising slow deep breathing is also an excellent way to relax. Both methods can help you focus on feeling your climax more deeply. They can also dispel any fears or anxiety that might prevent you from concluding.
Once in the right frame of mind, it's time to turn on your sex toy and start playing with it! Be mindful that reaching a climax may take some time. Don't give up if your hands-free orgasms don't happen right away. Practice makes perfect; get comfortable, apply some lube to your penis and enjoy!
Multiple bells and whistles
For an effortless masturbation experience, try the Alive penis, Stroker. Using its Feel Technology, VR goggles may remotely control the feeling of perfectly matched friskiness. Furthermore, it has an innovative design can even tame even the most giant penises, providing up to 9 per minute strokes!
This Stroker was created to activate the sensitive Pacinian receptors on the frenulum. The rotating shaft features a curved design reminiscent of the human tongue and a lifelike ridged texture. It feels incredibly satisfying against the glans. In addition, its movable end makes use more accessible and accommodates varying penis sizes.
This Stroker offers several vibration modes that can be combined with spinning. If spinning doesn't do it for you, the male masturbator also features seven vacuum suction modes. It can be used for sucking and massaging the glans and oral masturbation. Plus, unlike other strokers, which reduce power when completion is near. Cruise control keeps motors running at full speed even when you push yourself!
Open-ended designs
No matter which masturbator style you prefer—strokers that look like orifices or others—their open designs stimulate the head of your penis. Even its balls provide oral stimulation and manual masturbation for couples or single use.
The Alive penis Stroker Feel Stroker features an intricate network of mild bulbs. It surrounds its shaft from different angles for an all-over sensation—a powerful masturbator and stamina trainer. Seven rotation and suction modes let customers customize their stroker experience.
Easy to clean
When shopping for the ideal male masturbator to elevate your pleasure levels, ensure it is easy to maintain. Many strokers feature soft interiors which can easily be cleaned after each playtime. However, some have rough surfaces for added sensations, and all materials should be body-safe, such as FDA-approved silicone or hypoallergenic materials that won't irritate the skin.
Before utilizing your Stroker, apply water-based lubrication to its inner sleeve and penis. It will facilitate easier insertion while helping ensure proper cleaning afterwards. When possible, use water-based lubricants instead of oil-based gels that may damage some toys.
Use your Stroker in private for safety and fun. Keep your Stroker in a particular case while not in use. For example, a locking travel pouch or storage box with zipper or velcro keeps dust smells and pollutants out. In addition, it prevents dust mites and microorganisms from polluting its surface.
DISCOVER ALIVE ONE™