LATEST NEWS OF ALIVE™ MASTURBATOR
Experience The Future Of Male Masturbation With Alive™ Masturbator
2023-02-13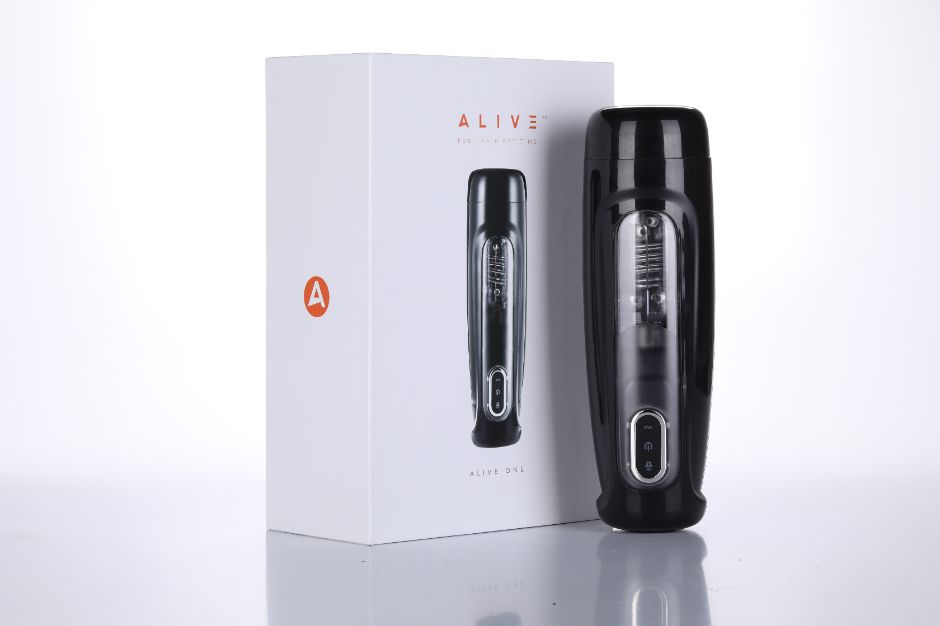 Enjoy one hell of a ride with the Patented dual motor synchronizes Alive™ Masturbator. The art of technology gives you the real pleasure & sensation of a real pussy that you cannot get from any other masturbator. The masturbator is a top-notch invention and is one of the
best male masturbation machine
that you can buy now online. It's a blowjob machine with pistol strokes that never disappoints you, it is your personal pussy that you can carry everywhere.
ALIVE™ masturbators are manufactured from specially selected phthalate-free, skin-safe materials that are completely hygienic. It has undergone a custom-designed dermatological testing study by Aspen Clinical Research. They have conclusively passed our products so that you can use and enjoy our Alive™ Masturbator on your genital area. There is various other reason to consider our masturbator:
Solo pleasure- Alive™ Masturbators are designed for men to use during solo play, allowing them to achieve sexual pleasure without needing a partner. You can take your masturbator everywhere you go; the mechanical masturbator is quite portable and light. The masturbator gives you the real pleasure of a pussy that you can fuck every day, and the pussy never disappoints you.
Increased Pleasure- Alive™ Masturbator has been built with years of research and has been perfected to generate the same stimuli as a vagina. Male masturbators are designed to mimic the sensation of a real partner, providing a more intense and satisfying sexual experience.
Safe and private- Masturbating with Alive™ Masturbator allows men to explore their sexual desires and fantasies in a safe and private environment without the risk of unwanted pregnancy or STDs. The product has been verified by a renowned clinic so that you can explore your sexual fantasy in your secret place.
Sexual Health- Using a male Alive™ Masturbator helps men achieve and maintain an erection, improve sexual stamina and increase the intensity of their orgasms. With built-in Patented dual-motor synchronizes rotary& pistol strokes that offers maximum skin-to-vaginal contact regardless of size.
Stress relief- Masturbation releases endorphins, which can help reduce stress and improve overall well-being. Alive™ Masturbator is one of the best male masturbation toy that can enhance the overall experience as the entire mechanism is built to give the end user a real sense of stimuli they get when they have real sex during penetration.
Helps in understanding one's body- Using Alive™ Masturbator helps men understand their sexual responses and preferences, which can lead to more satisfying sexual experiences with partners. Once you understand your body better, you can enjoy more intimate sex with your partner.
Convenience- Alive™ Masturbator offers more convenience and is faster than traditional methods. You can carry it anywhere you want in your hand luggage and immerse yourself in the ecstasy of the world of orgasm that offers the best experience.
Relationship enhancement- Masturbating with Alive™ Masturbators can help men understand their sexual responses and preferences, leading to more satisfying sexual experiences with partners.
Wrapping Up
To enjoy sex, you need to understand your body, and the Alive™ Masturbator is a great electric male masturbator by which you can enjoy sex anywhere and understand your sexuality in a better way.
DISCOVER ALIVE ONE™