LATEST NEWS OF ALIVE™ MASTURBATOR
Experience The Future Of Pleasure With The Top-Rated Mechanical Masturbator
2023-03-20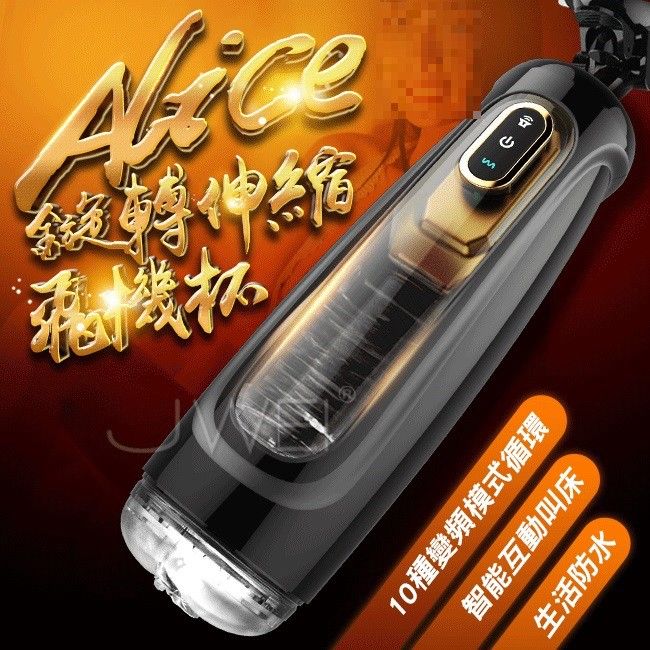 The Alive male Masturbator has taken the sex toy world by storm. For too long, sex toys for men have been overlooked. The sex toy industry prioritises women's pleasure over men. That is no longer the case with Alive Masturbator. The stereotype has been broken. We have built the future of sex toys that helps you reach new heights of self-pleasure.
Alive Masturbators come with dual motor synchronised rotary & pistol strokes that produce powerful vibrations and are accompanied by moaning that you can turn off too. The squelching of a tight silicone sleeve that feels like a real pussy and the soft, wet movements gives you intense orgasms.
The Closest Thing to a Female Orgasm That You Can Buy
Are you ready to experience the closest thing to a female orgasm? Then Alive Masturbators has taken the male orgasm experience to another level and has sent seismic shockwaves in the world of male sex toys. It is regarded as the future of male sex toys because of the following reasons:
Sleek & Powerful- Alive Masturbator is built with the latest technology and is made of durable materials that offer peak performance at any given time. The device is also sleek, meaning you can carry it anywhere for the solo experience.
Effortless Cleaning- Once you finish the orgasms, the device is relatively easy to clean. You must remove the vagina cover, pull out the rotating tube with two fingers, wash the rotating line with warm water, and dry gently.
Safe and Sound- The entire device is made from safe plastic so that you can enjoy your orgasm without worrying. The device also comes with headphones and a speaker from where you can hear the moaning sound that you can turn on or off.
10 Different Modes- Alive Masturbator has ten different modes. It allows you to switch modes based on your comfort. You start slowly and pace up the speed to enjoy it at max. Buy the Alive Masturbator today and get ready to experience a new way of achieving orgasms.
Slow, delicate movement- Alive Masturbator offers relaxed, gentle sensations that can last hours. Kick back and unwind with slow and gentle strokes with the Alive Masturbators that you won't get anywhere else.
Wrapping Up
Level up your stroking game with the Alive Masturbator today. It is a high-performance interactive stroker designed to elevate masturbation and take you to a new world of orgasms.
DISCOVER ALIVE ONE™