LATEST NEWS OF ALIVE™ MASTURBATOR
Looking For Best Blowjob Masturbator? Get One With Durex K-Y Jelly Lubricant Included @AliveMasturrbator – Hurry!!!
2023-05-08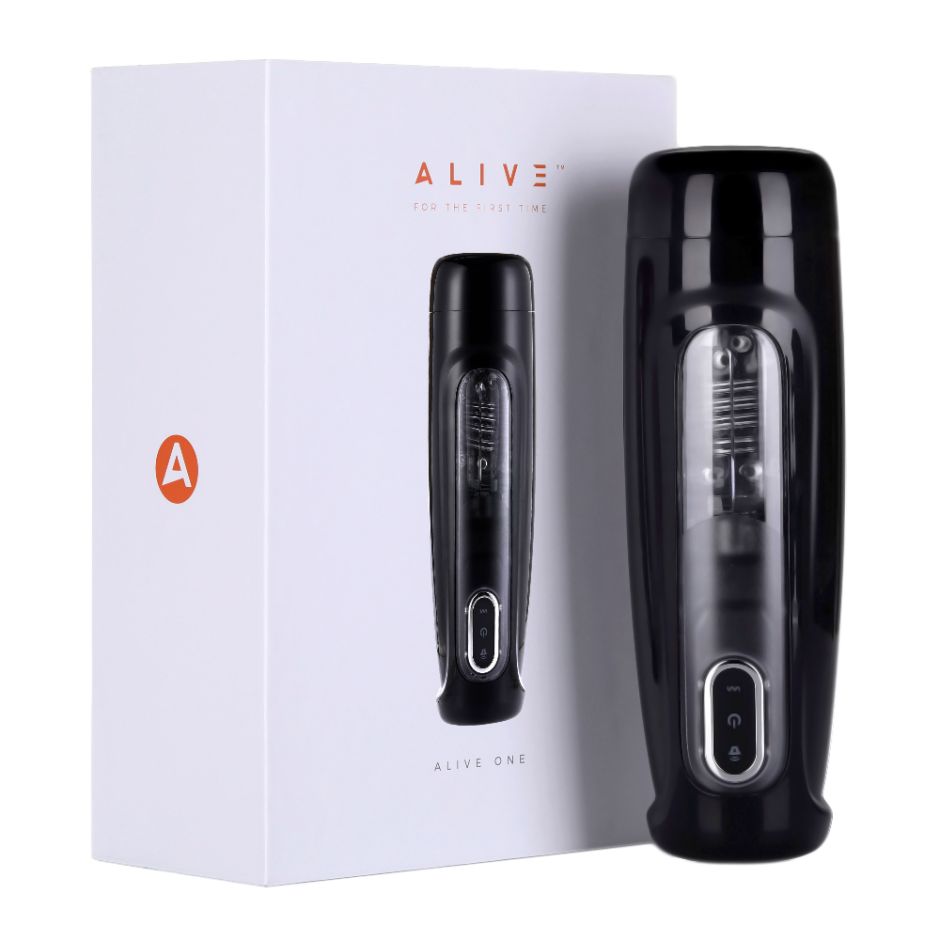 Are you looking for the ultimate pleasure experience? Look no further than our best blowjob masturbator! This revolutionary adult toy features a powerful motor with 10 different modes, giving you total control over your pleasure. With just the touch of a button, you can switch between intense vibration patterns and find the perfect rhythm to take you over the edge.

Alive Masturbator is designed to provide a realistic and intense oral sex experience, so you can enjoy mind-blowing orgasms anytime. With its soft and realistic texture, you'll feel like you're being pleasured by a natural mouth, complete with a deep-throat suction cup that will stimulate you to the max.

But what sets our masturbator apart is the Durex K-Y Jelly Lubricant that comes included. This premium lubricant is specially formulated to enhance your pleasure and make your experience more enjoyable. Its silky-smooth texture will provide the perfect glide and feel, so you can achieve maximum satisfaction with every stroke. But that's not all - our masturbator also comes with the unique ability to turn to moan on or off. Whether you're in the mood for a more realistic experience or just want to focus on the sensations, you can easily customize your experience to suit your preferences.

And when it's time to clean up, you'll appreciate the easy-to-clean design of our masturbator. Simply rinse with warm water and soap, and you're ready for your next session. Plus, with a battery life of up to 2 hours and a capacity of 1500mAh, you can enjoy hours of uninterrupted pleasure on a single charge. But perhaps the best part of our best blowjob masturbator is the limited 2-year warranty. We stand behind our products and want you to feel confident about purchasing. If you experience any issues with your masturbator within the first two years, we'll replace it free of charge.

Don't settle for less when it comes to your pleasure. Upgrade to our best blowjob masturbator today and experience the ultimate in satisfaction. Shop now and discover why so many people choose our product for their pleasure. If you're looking for the ultimate pleasure experience, you've come to the right place. Today, we're excited to introduce our newest product: the best blowjob masturbator with Durex K-Y Jelly Lubricant included.

Alive Masturbator is committed to providing you with the highest quality products at the best prices. That's why we're offering our best blowjob masturbator with Durex K-Y Jelly Lubricant included at an unbeatable price. But you must hurry because this offer won't last forever! So, what are you waiting for? Get ready to experience the ultimate pleasure with our best blowjob masturbator and Durex K-Y Jelly Lubricant combo. Shop now and get ready to take your pleasure to the next level!
DISCOVER ALIVE ONE™