LATEST NEWS OF ALIVE™ MASTURBATOR
Spinning Fleshlight - A New Level Of Masturbation Experience @ Alive Masturbator
2023-05-17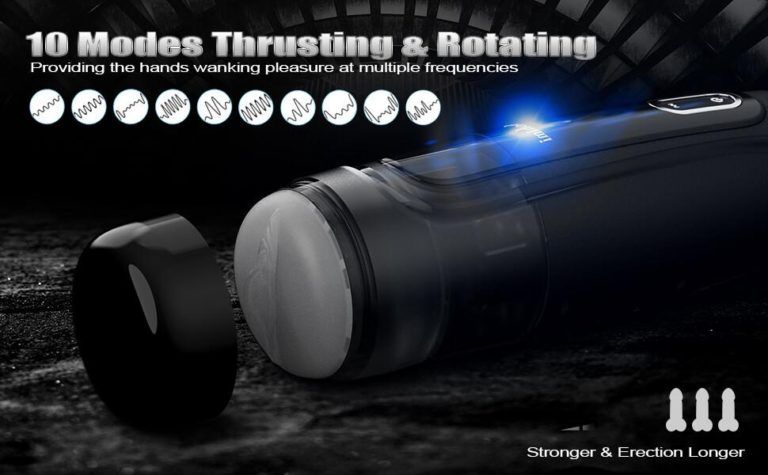 The Spinning Fleshlight offered by Alive Masturbator has revolutionized the world of male masturbators by offering a new level of pleasure and satisfaction. This innovative sex toy is unlike anything else on the market, and it has quickly become one of the most popular male sex toys available today. Here are just a few ways in which the Spinning Fleshlight has changed the game for male masturbation:
Unique Spinning Mechanism- The Spinning Fleshlight features a unique spinning mechanism that differentiates it from other male masturbators. Unlike traditional Fleshlights, which require manual stroking to create stimulation, the Spinning Fleshlight works for you. The internal mechanism rotates at various speeds, creating a sensation remarkably similar to a partner's penetration. This innovative feature is the crucial reason the Spinning Fleshlight has become famous for male masturbation.
High-Quality Materials- Another way the Spinning Fleshlight has revolutionized male masturbators is its use of high-quality materials. This sex toy is made with ABS silicone and TPE, which are body-safe, durable, and easy to clean. The overall design of the Spinning Fleshlight is sleek and modern, with a comfortable grip that fits snugly in your hand. The materials used in the Spinning Fleshlight ensure that it is a long-lasting investment that provides a high-quality experience every time.
Rechargeable and Easy to Use- The Spinning Fleshlight is rechargeable, making it incredibly convenient. The battery has a max life of 2 hours and takes about 2.5 hours to charge fully. The charging port is a micro–USB Type A, making it easy to use with most devices. The 110 V - 240 V voltage range means it's compatible with electrical outlets in most countries. The Spinning Fleshlight is straightforward to use and maintain, and its rechargeability ensures that it is always ready to go when you are.
Quiet and Waterproof- Another critical feature of the Spinning Fleshlight is its low noise level. The max noise level of the Spinning Fleshlight is 35 dB, making it relatively quiet compared to other sex toys. This ensures that you can use it discreetly without worrying about being heard. Additionally, the Spinning Fleshlight has a waterproof level of IPX4, which makes it easy to clean and maintain. You can use it in the shower or bath for a truly immersive experience.
Conclusion
The Spinning Fleshlight offered by Alive Masturbator has revolutionized the world of male masturbators by offering a unique and satisfying experience that wasn't previously available. With its advanced spinning mechanism, rechargeable battery, low noise level, waterproof design, and high-quality materials, the Spinning Fleshlight is a must-have for anyone looking to take their solo play to the next level.
DISCOVER ALIVE ONE™