LATEST NEWS OF ALIVE™ MASTURBATOR
Stroker Sex Toys
2022-08-26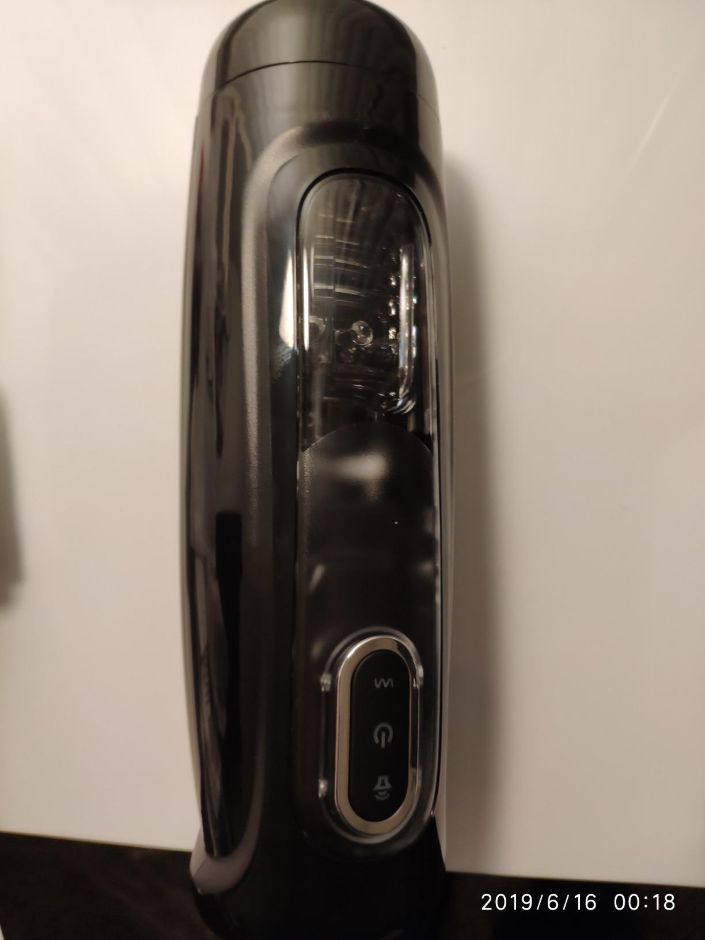 Stroker Masturbation Toys
Male strokers are a great addition to your masturbation tools. They come in different textures for private pleasure and are easy to hide and use. In addition, they go well with other toys and lubricants.
Enhance the feeling of touch and penetration during masturbation by using a stroker. Strokers work well when the penis is partially or fully erect and can be used alone or with someone else.
The texture of this can make you feel good, and it can move all over your penis. Some even vibrate to make it feel even better.
To use a penis stroker, first put it in a lubricated shaft and move it around. Use a lot of lube to have a good time. Some strokers have adjustable wings for men with larger penises who prefer looser sleeves.
Strokers range from essential sleeve toys to high-tech devices. Consider your penis size and usage while choosing a stroker—masturbaters who demand additional space or changeable sizes.
Alive strokers helps them work and doesn't hurt. Pressure can damage penile nerves, making erections difficult. "Death grip syndrome," a painful, numbing illness, can result from penile squeezing.
Vibrating penis strokers help ED men. Men and women can enjoy the toy's vibrating motor.
A stroker is useful for foreplay, whether alone or with someone else. Blowjobs can be more intimate and creative using a stroker. More orgasms and improved communication can result.
Vibrating penis strokers provide penis stimulation and pleasure.
Vibrating penis strokers massage, arouse, and pleasure men's private areas. Different stroker designs and materials are available. You can choose the one that best meets your preferences and needs from these selections.
Some types of strokes are made for specific sizes, while men of any size can use others. When choosing a suitable toy, ensure it feels good and doesn't cause discomfort. Avoid using ones that are too tight or hurt. Strokers with bumps within and soft materials to soothe the penis are more pleasurable. Flexible strokers that stretch to fit different sizes are handy for carrying about.
When you use a stroker, make sure to apply lubrication. It will make it easier to move and sense things without pain and improve the person conducting the action. Lubrication makes self-pleasure and sexual activity more satisfying. If you're unsure which lubricant is best for you, try multiple brands and types.
Before trying more complicated masturbators, start with simple strokers. You'll be satisfied with cheaper models that are easy to clean. Ask a local sexual wellness business like Hello Cake for help choosing a toy. They have different toys designed to stimulate the penis, such as strokers.
The Rocks Off Rush vibrating masturbator for guys is a discreet device for solo or companion play. It vibrates ten ways and has a solid stroking feeling. This compact, safe sex toy is perfect for men of all sizes. Its bumps improve orgasms.
Double-ended penis strokers are penis stimulators.
A double-ended penis stroker could improve your alone time or your relationship. These gadgets soothe both male genitalia. Their penile tube is bumpy for increased stimulation. Cleaning is simple with their removable end caps. New York Toy Collective's Gender X Barrel of Fun Stroker is soft, lockable, and has multiple vibration settings.
Finally, rechargeable vibration modes!
The Double-Ended Fleshlight stroker is a great choice. It has openings on both ends and offers a ribbed texture on one side. A nubby surface, on the other, for a pleasurable experience. Ideal for individuals with limited space inside and smaller in size compared to regular strokers. It is made from safe silicone material with a lubricant pad that can be easily removed for cleanliness.
Alive has a new toy called the Mood Exciter, similar to a masturbator. It's great for beginners because it's easier to clean. The sleeve has a bumpy texture that provides an intense sensation and a smooth opening that is great for beginners.
When using a double-ended stroker, use lots of water-based lubricants. It will make things smoother and more comfortable while making them more enjoyable, exciting, and pleasurable.
You can try out better strokers with a budget between $50 and $100. Many different types of devices can give you different feelings. Some of them vibrate and can be used by couples. Some of them also have unique features like pulsing or warming. They even have apps that let you control them from far away.
Edging penis strokers are devices or tools used for providing sexual pleasure to the penis.
Edging is a sexual activity where a person tries to prolong pleasure by almost reaching orgasm and then stopping. You can do it while playing alone, before having sex, or during sex with a partner. It helps you have better control of when you orgasm, which makes your sexual performance better. Edging is touching the penis, balls, perineum, anus, nipples, and mouth when intimate or having fun alone.
A flexible covering around the moving component adds stimulation to many massage devices. These silicone sleeves may be pressed and squeezed for fun. Sliding them up and down the shaft gives diverse sensations, and placing them between lips excites the tongue. A sleeved stroker on sensitive areas like hands, mouth, and nipples is a unique and unforgettable sensual sensation.
New strokers are pleasant and easy to clean. They're simple and easy to clean, made from medical-grade silicone. Masturbation kits benefit from reusable models. Works with water-based and oil-based lubes, some even in water.
Always apply decent water-based lubrication to prevent irritation and maintain the toy's smoothness. To avoid infection or odours, clean it after each usage.
A stroker will make you feel good, unlike a Fleshlight or other penis toys. This penis ring has a ribbed interior and a vibrating motor that feels like a skilful hand job. It guarantees an unmatched experience.
DISCOVER ALIVE ONE™