LATEST NEWS OF ALIVE™ MASTURBATOR
The Best Masturbator For Men
2020-12-16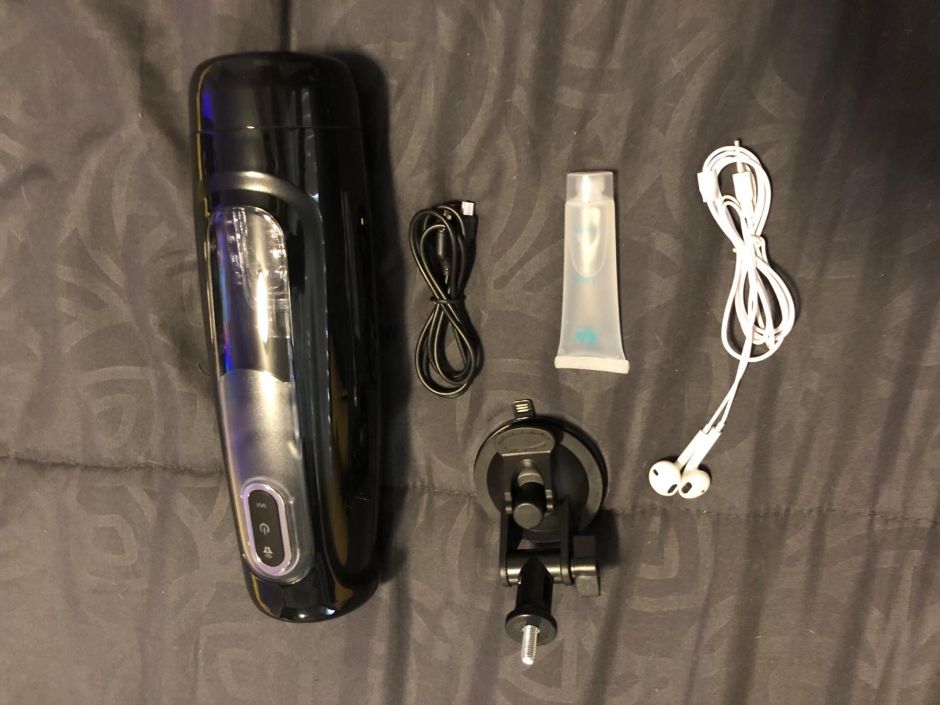 The Best Masturbator For Men
Male sex devices for blowjob masturbation abound. There's something out there for every taste imaginable!
Male masturbators come in two varieties, sleeves and strokers. Sleeves feature longer shafts to encase most or all of your penis. While strokers offer shorter shafts with an open-ended design.
Fleshlight Launch is an amazing masturbator, but comes at a high price point. For an affordable solution with similar results, check out Alive masturbator. This device provides smooth sensations but costs significantly less!
Men's masturbators come in all forms and sizes. Most resemble tubes or sleeves you slip onto your penis to intensify peen strokes. Sleeves feature longer shafts to encase most or all of your penis. The strokers offer shorter shafts with an open-ended design.
This male masturbator toy stands out from its competitors by featuring an integrated vibrator. This adds extra stimulation during masturbation sessions. Just add water-based lube for an exhilarating masturbation experience. simply slide on and start stroking! Super simple use!
Alive masturbator masturbators offer another great advantage. Their rechargeable batteries providing lasting power throughout your session. Nothing could be worse than being close to orgasmic. They have your masturbator die mid-session! Choose one with an internal rechargeable battery for solid power backup!
The Alive blowjob Stroker is ideal for men looking for more than just peen stroking. Equipped with a realistic-feeling nozzle that simulates lips. Tongue and throat of their partner as well as serving as a mouthpiece. You're guaranteed an authentic orgasm experience with this innovative tool!
Make the most of this advanced men's masturbator by being inventive with how you use it! With two motors for enhanced pleasure and an immersive experience. This delivers on its promise.
These reusable masturbators for men might look humble, but they're packed with thrills. Shaped like tiny eggs and available as part of a variety pack. You can experiment with all three before finding one that works for you. Plus, at an incredibly reasonable price tag.
Alive sex Stroker stands out as a male masturbator that truly replicates oral sex sensations. It perfect for use alone or with partners. A flexible ring on this stroker can be squeezed to adjust vibration intensity. It's waterproof and easy to keep clean - ideal for shower or tub masturbat
Another amazing aspect of this toy is its connectivity with an app. This enabls you to control it directly from your phone or tablet. You can use the app to customize stroke speed and intensity levels or select from various pre-loaded programs designed to simulate various scenarios. Furthermore, its unique vibrating ring at its base simulates oral sex for added pleasure. When combined with some lube this stroker can really get going!
As opposed to masturbators made from TPE (a type of rubber). This can quickly start smelling after just a few uses. Plus, since its easy cleaning feature means.
Fleshlight offers this clear stroker with velvety smooth texture - guaranteed to delight. Multiple sizes and ergonomic design wrap tightly around the penis for maximum stimulation. Couples and pleasure-seekers will love this Fleshlight toy!
This stroker not only allows for adjustable speed and intensity of massages. It has a powerful climax setting with vibration rates up to NUM0rpm. Furthermore, it's hypoallergenic as well as easily cleanable. cleanable With soap and water for ease of cleaning.
The Alive Masturbator masturbator for men. Since its release several years ago, it has become a market favourite. Perfect for practicing masturbation skills and mastering oral sex sensation. As well as experiencing first-hand.
This masturbator is made of 100% silicone and extremely easy to maintain and clean. Simpson pour some lube over the opening and onto your cock, slip it inside. Simpson starts stroking your member back. Forth like when jerking yourself off with your hand - it feels incredible!
Not to be outdone by its male masturbator counterparts. This one features dual vibrating cores. It capable of switching through various vibration modes. An ingenious addition that makes this masturbator feel even more seductive! Vibration also strengthens erections, making it ideal for ED sufferers.
Alive Masturbator stands out from its competition thanks to its array of stroke options. With 9 different variations designed specifically to cater for oral sex variations and 10th mode. This randomly combines all stroke options for an unparalleled experience. Every session with Alive Masturbator will be different and exciting!
The Alive Masturbator comes in various colors. And can be purchased both online or from most major sex toy stores. With thousands of users already making use of it. Masturbation sessions worldwide use this entertaining item.
The alive Developer's Kit is a high-tech alternative to the Alive Masturbator. This clever masturbator uses encoded 2D or VR porn films to provide bespoke massages. plus cruise control and LELO's revolutionary SenSonic technology!
DISCOVER ALIVE ONE™