LATEST NEWS OF ALIVE™ MASTURBATOR
Top 5 Automatic Penis Strokers
2022-10-13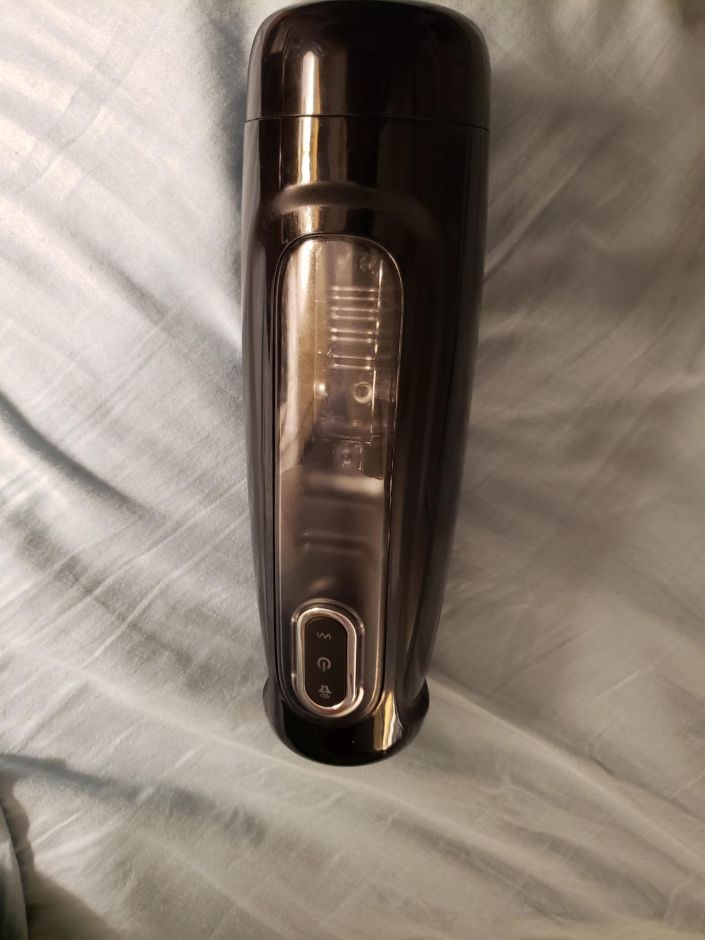 If you're looking for an automatic penis stroker that's easy to use and comfortable to hold, then you've come to the right place. With three speeds and two functions of rotation, a fully automatic penis stroker can help you enjoy the act with maximum pleasure. It also has a voice mode, and it fits nicely in your toy drawer. This model is easy to operate, and it's a great option for beginners.
Alive
The Alive automatic penis stroker has multiple speed and pressure settings, allowing the user to control the experience. The full stroke will go up and down the entire length of the penis while the Power Up mode will go to the highest speed and slow back down, adding a nice surprise factor to the experience. Other modes include Handjob and Storm.
The Alive also has a Bluetooth mode that lets you pair it with a partner. This feature allows you to connect to interactive content that is accessible to your partner. It also allows you to manually adjust the speed of the stroke. The Alive also features a manual mode.
The Alive stands 10 inches tall and 3.5 inches wide. It also features flat corners to ensure a better grip. Despite being an extremely large sex toy, it doesn't feel bulky compared to other penis strokers. The interior features a Superskin sleeve with a 6.5-inch circumference.
Lynk Pleasure's Solo
The Solo penis stroker is an effective way to stimulate your penis. The design of the device wraps around your manhood like a taco shell. It is waterproof and is not subject to bending or bursting like motorless silicone toys. After using it, you can clean it by running it inside a 10% bleach solution. You should then leave it in place to dry before storing it.
Featuring three exciting suction settings and a realistic stimulating sleeve, the Lynk Pleasure Solo is not your ordinary penis pump. The Solo was developed to deliver total stimulation for your penis. It has a realistic stroker sleeve built into the inner sleeve to mimic the feel of human touch. This inner sleeve also features a spiral canal to provide complete stimulation.
Kiiroo Keon + Feel Stroker
The Kiiroo Keon is an automatic penis stroker that works by oscillating back and forth from the base of the penis. This automatic penis massager can produce 230 strokes per minute when it is set to full speed. It also has 4 speed and depth settings to simulate a real blow job or a relaxing ride. The length of each stroke can range from 0.8 to 2.56 inches. The device is compatible with Bluetooth.
Once connected to a wireless network, the Keon and Stroker are ready to go. To connect, simply scan a QR code on the app or web site. Once connected, the device will automatically detect the user's location and connect to them through Bluetooth. Users should also create a profile and add their partner's username. This information will appear under the Partners tab.
The sleeve of the Keon is made of TPE, a super soft material. The inside of the spiral ridges is incredibly soft and feels wonderful. The Keon is also lightweight, at only 10.5 oz. It's also adjustable to adjust the speed and depth of stimulation.
Kiiroo Keon
The Kiiroo KEON automatic penis stroker has a touch-sensitive control panel on the side that lets you choose the speed, depth, and stroke length. The touchscreen allows you to customize the toy's performance by selecting from two preset modes. The manual mode allows you to select specific parts of your penis, while the interactive mode lets you control the speed and stroke depth from a website or your partner.
The Keon is able to do up to 230 strokes per minute. It has a stroke origin at the base of the penis, and a maximum stroke length of 63mm. The Keon also has a high-speed setting, going up to 230 strokes per minute at its highest speed. That's more than twice the speed of a manual penis stroker.
The Keon is also more compact than the Launch. Its compact design makes it easier to maneuver. It also has improved controls, making it easier to operate.
Onyx
The Onyx automatic penis stroker is a great choice if you are looking for an automatic penis stroking tool. This device has all of the features you need in an automatic penis stroking tool and comes with six vibration modes. The device has a lightweight design so it can be used anywhere. It is made of high-quality silicone so it will not cause any allergies or irritation to your penis.
The Onyx has a unique contracting ring system that makes it a pleasure to use. It is unlike any other penis strokers. It has ten rings that contract and uncoil. The speed of these rings can be adjusted to your desired level, which you can control by using the control panel.
The Onyx has seven distinct settings on the Launch button, and they allow you to set the length of the strokes and the amount of pressure you want. You can choose between 0.8 inches and 2.56 inches for the strokes, with a maximum depth of six inches. It is easy to operate and is highly customizable.
Onyx 4
The Onyx 4 automatic penis stroker is an excellent option for men who are looking for a device that gives them pleasure and control. The device is unique in its design, featuring a contracting ring system that is unlike any other penis stroker in the market. It is also able to reproduce the effects of corona stimulation and is USB rechargeable.
It works by stimulating and contracting the penis with a continuous, up/down motion. It can reach a speed of up to 140 strokes per minute. Users can customize its settings to meet their personal preferences. The Onyx Plus also has Bluetooth compatibility, making it suitable for use anywhere.
The Onyx+ also offers many different options for sex. Its unique design features a system of ten independently contracting rings. This system allows for a variety of strokes and is quieter than the previous models. In addition, the Onyx+ can be paired with online porn and respond to the content.
Onyx 5
The Onyx 5 automatic penis stroker is a powerful and interactive product for penis stimulation. With a long list of customizable features, this product delivers an incredibly realistic feeling. It uses industry-leading technology to give you a smooth, real-time experience. The Onyx can deliver up to 140 strokes per minute. It can also connect to a wide range of female sex toys.
The Onyx 5 automatic penis stroker comes with a manual mode and an interactive mode. The Interactive Mode allows you to connect with your partner's phone to experience virtual reality sex. The VR feature allows you to experience the same sensation as your partner, which is a unique feature. You can also use the Manual mode to control how long your strokes are. It has seven distinct settings and varies in depth from 0.8 to 2.56 inches.
The Onyx+ uses a system of 10 contracting rings to simulate a wave motion. The rings contract independently, resulting in a surprisingly varied stroke action. Many men's sex toys use only one ring, but the Onyx+ has 10 independent rings, giving you plenty of choice.
Onyx 6
The Onyx 6 automatic penis stroker is an excellent choice for men who desire a satisfying erection. Its contracting ring system is unique in comparison to other penis strokers, making the experience extremely pleasurable. This sex toy has seven distinct settings to choose from, ranging from 0.8 to 2.56 inches in depth.
The ONYX is a versatile device, as it comes with interactive content and can be controlled via the internet. However, its design and style leave a lot to be desired among gay men. Hence, the ONYX has the potential to appeal to a wide range of customers, but it lacks the wide variety of content designed especially for gay men. Nevertheless, it is a worthy attempt to bring interactive content to the masses.
The ONYX stimulates the penis through a series of contracting rings, based on the placement of the finger. This translates to a more varied sensation than manual manipulation, but it also carries kinetic energy into the penis. Unlike manual manipulation, the ONYX also has a video mode, which allows the user to watch the process in real time.
DISCOVER ALIVE ONE™