LATEST NEWS OF ALIVE™ MASTURBATOR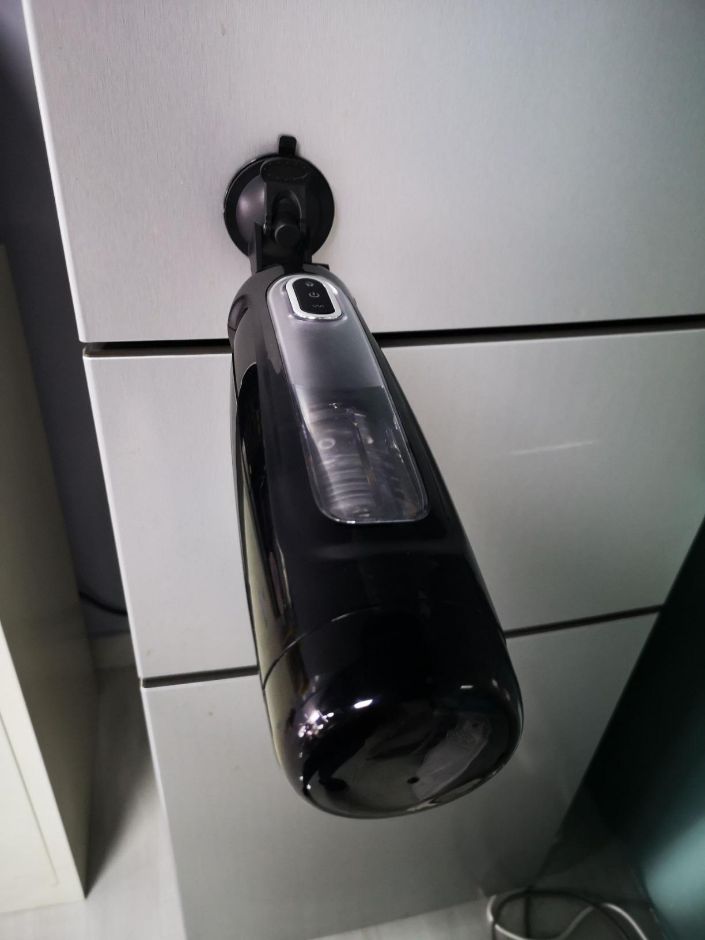 #1568609924
Where Can I Buy A Pocket Pussy
For men
He Alive One Pussy Premium Masturbator by Naughty Cove is the premium male masturbator you deserve.
The quality of our Trademarked Alive One material sets this product apart from other masturbators. You will immediately notice the soft dense feel of this exquisite masturbator, and the absence of offensive smell. Measuring over 7.0" in length, this durable open ended masturbator will stretch to accommodate 8.5" of length. Compare to the closed ended 4.5" - 5" thin walled products sold at this price point and we know you will agree this product is an incredible value.
Pocket Pusy Details
The detail finish of the labia and deeply textured construction of the inner tunnel is both visually appealing and stimulating. The thick walls account for the durability of the product and allow you to apply the right amount of pressure without feeling your hand. The ribbed exterior contributes to the ease of use, as it fits nicely in your hand.
The open ended nature of this product is also an outstanding feature. It allows the user to control the amount of suction the masturbator creates. Squeeze the end closed to create maximum suction, loosen grip to minimize. The open end also makes cleanup a breeze. Easily turn the product inside out run under warm water, then clean with mild soap or toy cleaner. Pat dry excess moisture off with a towel and powder with talc or simple corn starch to keep it just like new.
Premium Features
Premium Alive One imported TPE material is soft and dense with no offensive odor.
This durable and Realistic Sex Toy is an impressive 7.0 inches, and will stretch to accommodate up to 8.5 inches of length.
The detail finish of the labia and deeply textured construction of the inner tunnel is both visual appealing and stimulating.
The thick tunnel walls contribute to the durability of this Stroker and allow you to vary the pressure applied without feeling your hand.
The open ended nature of this pocket pussy allows the user to control the suction the masturbator creates by changing the width of the opening.
Alive One Pocket Pussy
Alive one Pocket Pussy Hand Masturbator is a versatile male masturbator that imitates the look and the feel of a tight and wet vagina and makes you feel like you are hitting the real thing. If you ready to do a pussy whenever you feel like it, this masturbator features a wide diameter of 6.35 Centimeters that allows you to be comfortable while you enjoy the sensations. The masturbator is both super ribbed and flexible, accommodating most positions and retaining its shape no matter what paces you put it through.
Using this sex toy for your solo masturbation sessions will ensure your sexual climax reaches new, heightened levels. it features densely packed ribs along the length of the vaginal canal that ensure a thrilling and intense sensation with each and every stroke. The hand-painted lips enhance the illusion of entering a soft, wet vagina. Just add some water-based lube and you can experience how it must feel to be inside a wet vagina with this inventive Pocket Pussy. The pink pocket pussy has introduced a lot of men to the sexual pleasures of a using a Pocket Pussy. Inspired from a real vagina, this Pocket Pussy captures the essence of a stunning opening flawlessly, leading into a tight pleasure tunnel. You can squeeze your grip to make the pussy feel tighter against your penis.
The alive one Pocket Pussy Hand Pocket Pussy is created to be tight, stretchy and comfortable for all the hungry men who love acting out their urges instantly. It is completely body safe, phthalate and latex free, and made with non-toxic materials that feel soft against the skin.
The Classic Sex Toy for Men
Well even before we start talking about male Pocket Pussys, it would be better to define masturbation first. Masturbation is defined as the act of stimulation of one's own genitals to attain sexual self-gratification. This act can be done manually using hands or by using sex toys which are known as Pocket Pussys. Why do we(men) need a Pocket Pussy when we have a pair of efficiently working hands? But seriously is the saying true every time? The answer would definitely be a BIG NO. While the hand can satisfy you pretty well, we are always looking for better ways and those can definitely be found in male Pocket Pussys. Seriously till what time do you want to grab your tool yourself, fiddle with it and struggle to get a perfect grip? Without a perfect grip and motion you will never get a perfect orgasm and thus you never really maximally satisfied.
Pocket Pussys are just for women - biggest myth
The above written statement is the biggest myth that prevails in all over the world when it comes to self- pleasing. Sex toys are not only used by women to release out and feel stress free. Even men use toys to enhance and enjoy their sex lives. It not only provides you with a great sexual experience but is also good for one's health. It makes the erection harder and last longer, decreases the chances of getting prostate cancer and the list is never ending…The benefits are endless.
Male Pocket Pussys - the key to perfect release
Do you struggle to get the perfect grip and motion? Do you miss the realistic feel which you get during intercourse? Do you really want the tight hold around your penis and a moisturizing flesh-like sensation? For all this all you need to do is get hold of a Pocket Pussy which is also known as pocket pussy or sleeve. We have a full range with all types of Pocket Pussys. They come in different shapes and sizes which will cater to your deep sexy and dirty desires. We offer all types and kinds of male Pocket Pussys, from basic sleeves to dummy models. The most basic type of Pocket Pussy is sleeves which is basically a tight tube with two holes. Wherein one is for your penis and the other is for the cleaning. These sleeves are equipped with bumps and ridges to give you the magical feeling. The tube is where the magic happens, these bumps and ridges make you feel that you are actually inside a vagina or mouth(whichever you like), and unload yourself. No fear of not unloading it outside as the male Pocket Pussy won't get pregnant obviously.
16-09-19
RETURN TO HOMEPAGE